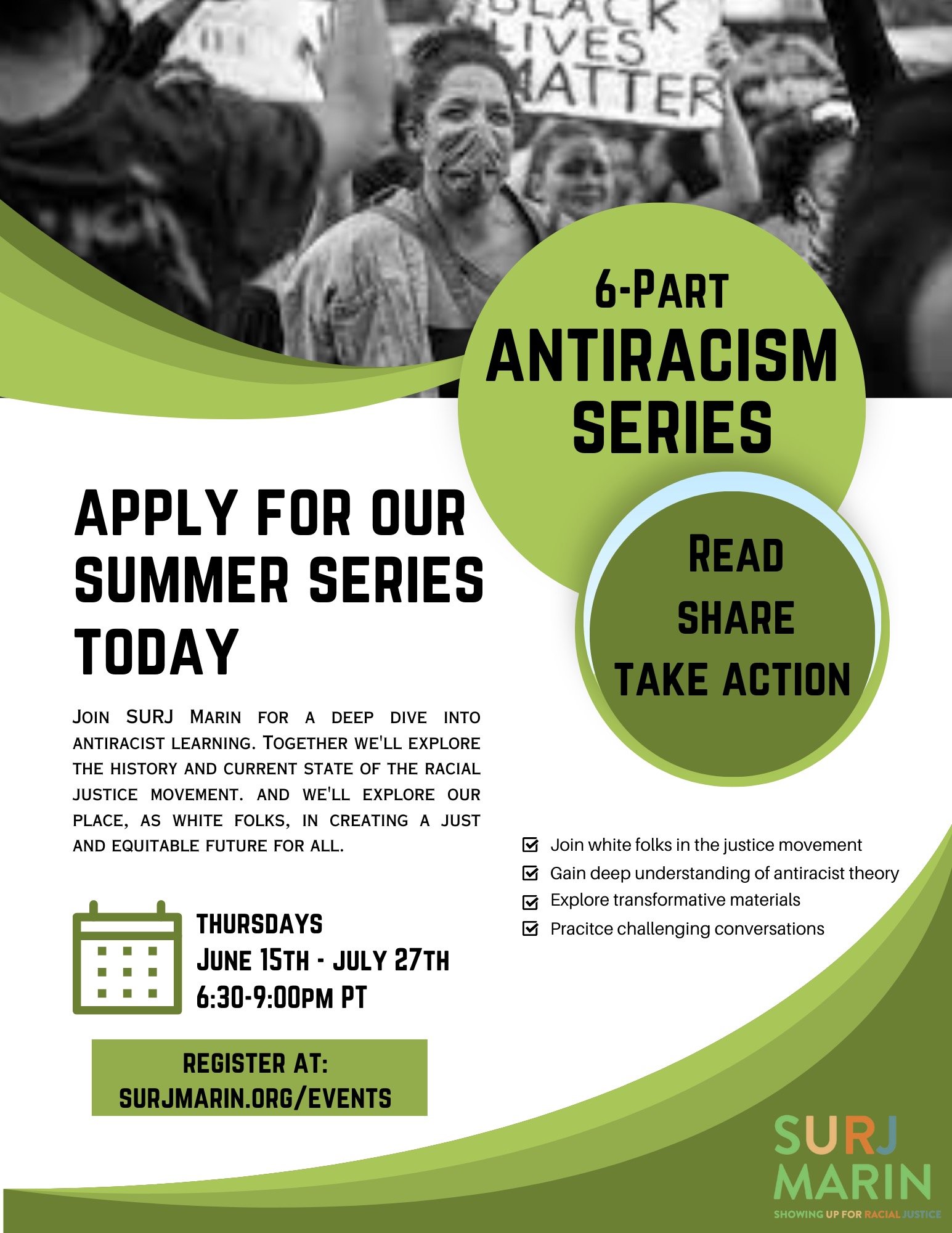 11 Feb

Study and Action

** Our Summer 2023 cohort is wrapping up. We are excited about this group of activists, and are already planning our 2024 session for next summer! Start planning your summer study now for next year. Email us at [email protected] for more info and to get on the list. **

Study & Action is a 6-session facilitated deep dive specifically to educate white folks on the history of racism and current day movements of BIPOC liberation. It is interactive and self-reflective. It is also an opportunity to build our own accountability as individuals and as a community.  Study & Action aims to bring white folks into the movement for racial justice in a deep and meaningful way. Participants can expect opportunities to:  

   – Grow in knowledge

   – Form deep bonds with others in the group

   – Build more skills in speaking about and understanding issues of racial justice

   – Become a resource for your community 

   – Hold ourselves accountable to each other and to BIPOC

Join Us!