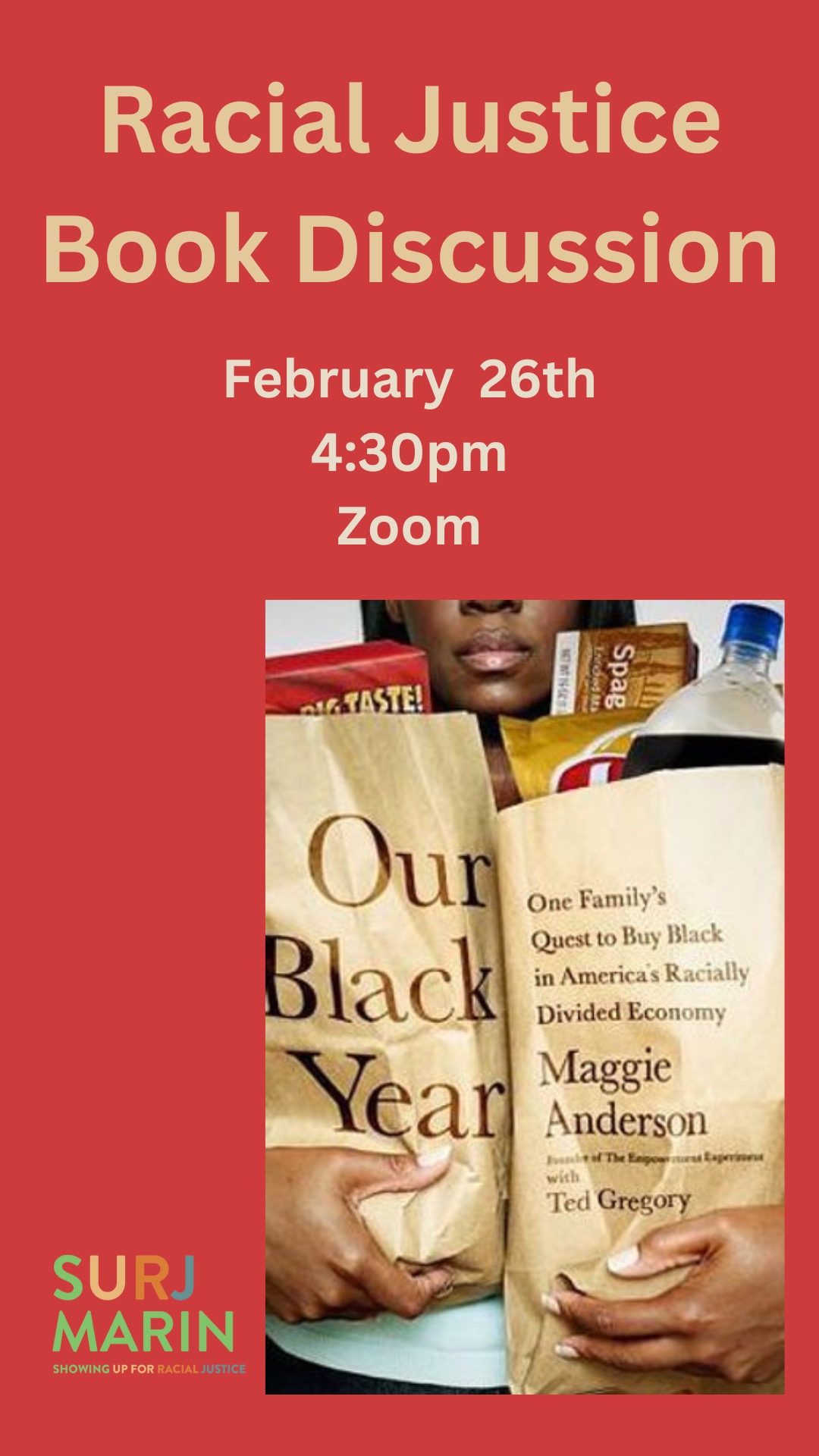 10 Aug

Racial Justice Book Discussion – Our Black Year

Join us on Sunday, Feb 26, at 4:30-6pm PT, to discuss Our Black Year, One Family's Quest to Buy Black in a Racially Divided Economy, by Maggie Anderson. 

On January 1, 2009 the Andersons embarked on a year-long public pledge to "buy black." They thought that by taking a stand, the black community would be mobilized to exert its economic might. They thought that by exposing the issues, Americans of all races would see that economically empowering black neighborhoods benefits society as a whole. Drawing on economic research and social history as well as her personal story, Maggie Anderson shows why the black economy continues to suffer and issues a call to action to all of us to do our part to reverse this trend.