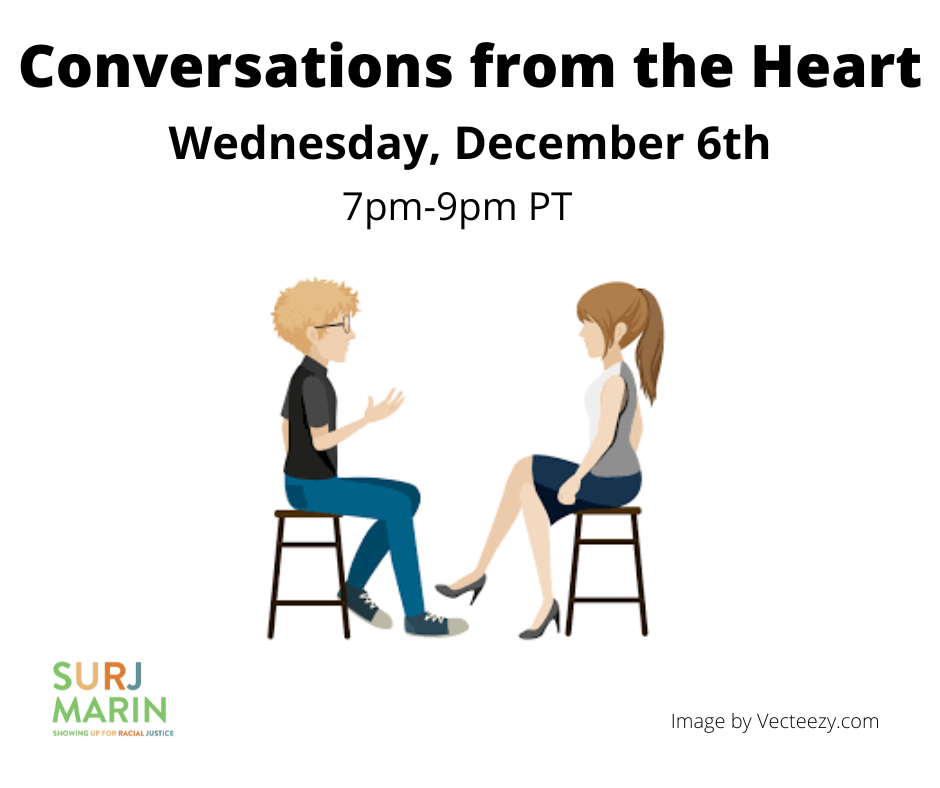 12 Feb

Conversations From the Heart

Convos from the Heart: Wednesday, December 6th at 7-9pm PT on Zoom.

Have you found yourself unprepared for challenging conversations about race with family, friends, neighbors, and co-workers during the holidays? Come learn how to engage and respond more effectively through deep listening, finding common ground, and speaking from the heart. Join SURJ Marin for our free, interactive workshop – Conversations From the Heart*. We can help you do your part to stop white silence!

This conversation is intended primarily for the education of white people. We welcome all who want to help move white people along in the movement for racial justice. The discussion will not be recorded.

*This workshop is based, in part, on the groundbreaking work and with permission of Dr. Amanda Kemp.